Easy to make BBQ chicken in the oven! These Baked BBQ Chicken Legs are fully cooked in the oven, but taste just like you spent time over cooking on a grill.
Perfect for dinner anytime of the year!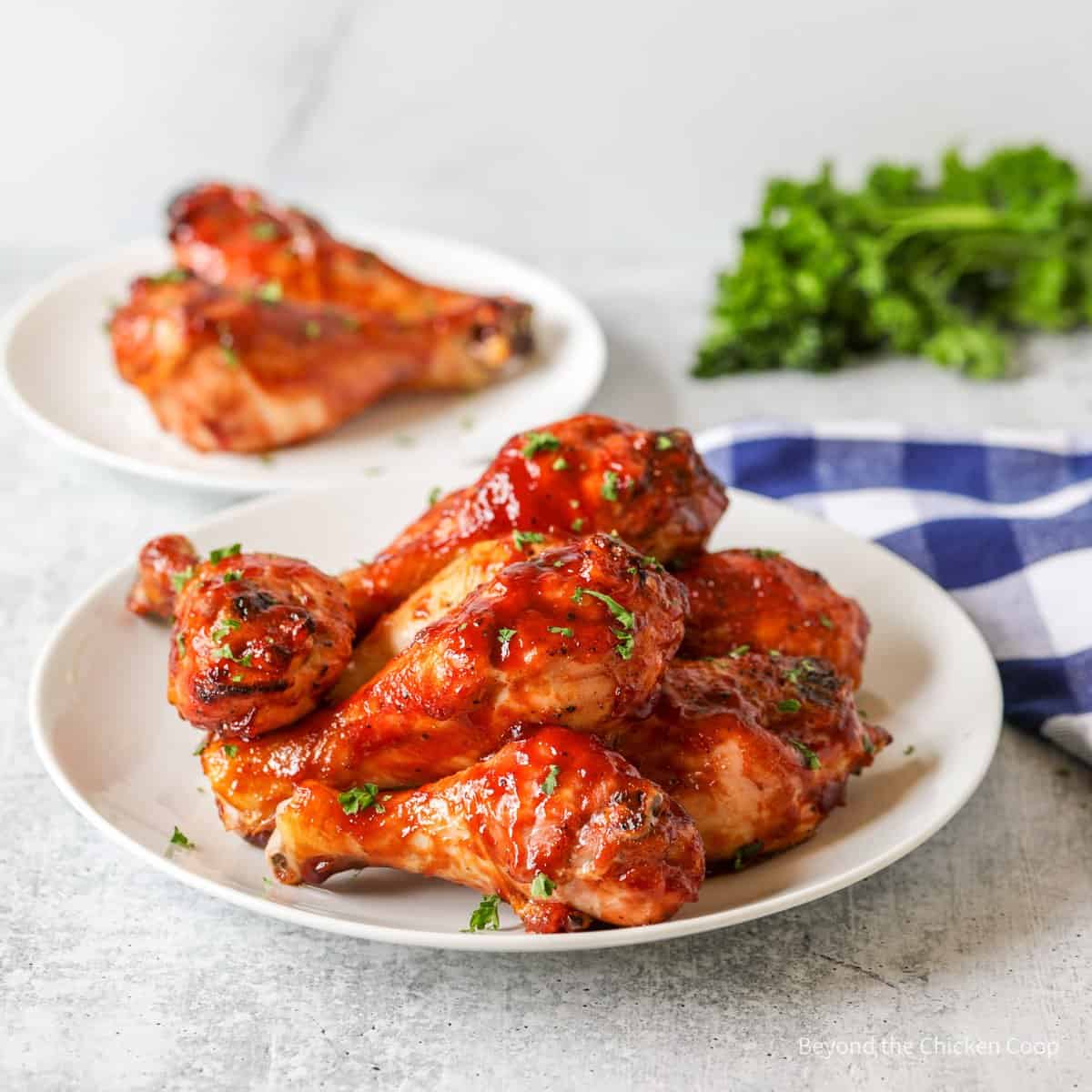 Table of Contents
BBQ chicken in the oven
Sometimes I want everything about barbecued chicken except I don't want to mess with the grill! Usually it's when it's pouring down rain or on the days when I just don't have time to tend to the chicken on the grill.
That's when this Baked BBQ Chicken comes into play! These chicken drumsticks are first baked in the oven, then coated with a BBQ sauce and baked a bit longer to caramelize the sauce.
The BBQ sauce gives all the flavors you'd find on the grill, but without any of the difficulties you might experience on the grill.
With oven baked chicken, you don't have to worry about flare ups, turning the chicken every few minutes, uneven heat, or the chicken sticking to the grill.
Oven Baked BBQ Chicken Legs are easy peasy and delicious!
Another delicious BBQ chicken recipe you'll want to try is this Crockpot BBQ Chicken!
Key ingredients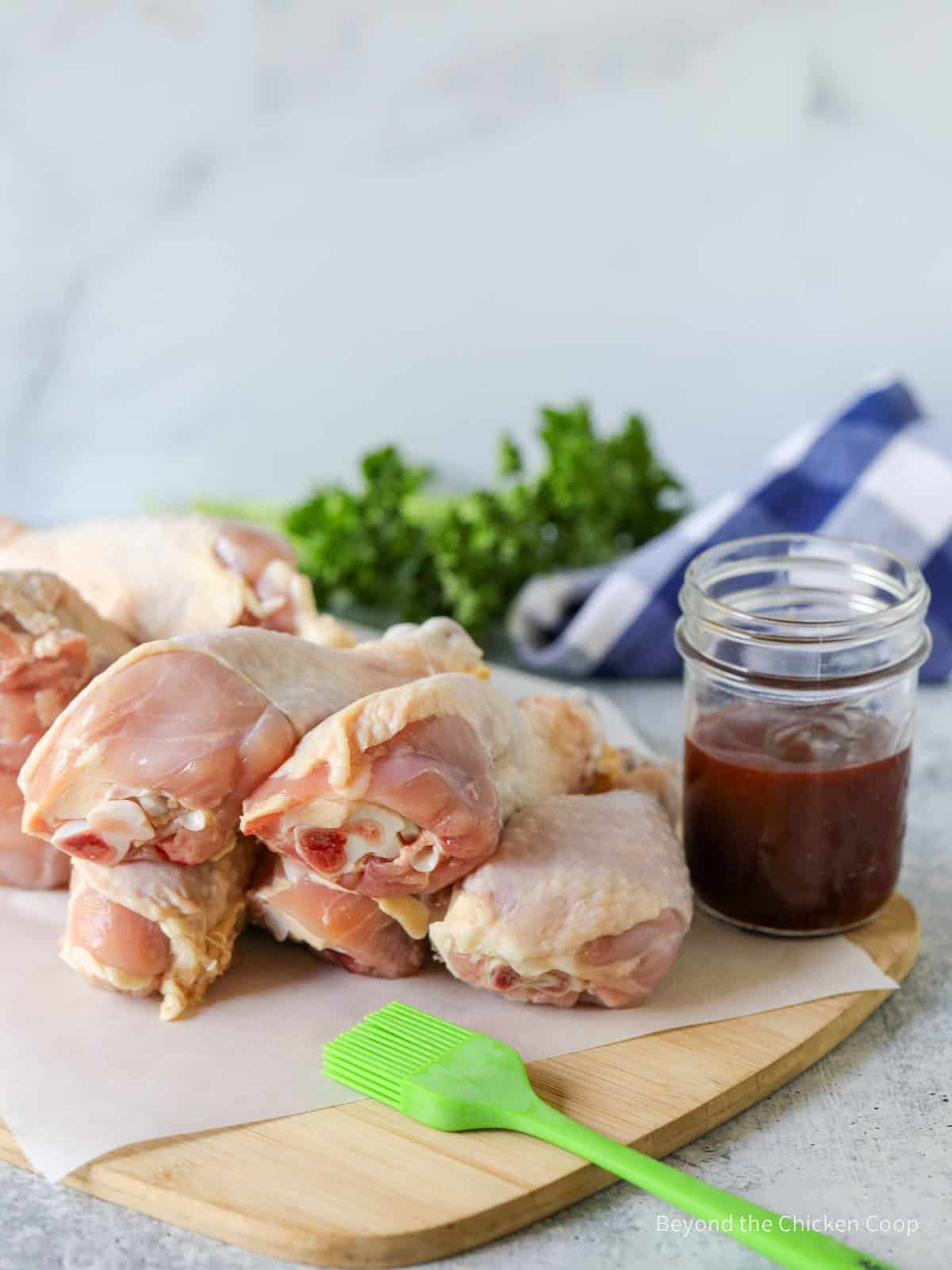 Ingredients
This section reviews the best ingredients and substitutions for this recipe. For an exact list of ingredients and quantities, check the recipe card below.
Chicken drumsticks – you could also use chicken thighs, but the baking time will increase
BBQ sauce – make your own BBQ sauce or purchase from store
Salt and pepper
Step by step directions
How to make it
In this section, I share step-by-step photos, cooking methods, techniques, and a general overview. For detailed instructions, temperatures, and timing, check the printable recipe card below.
Sprinkle drumsticks with salt and pepper
Place on a greased baking rack over a baking sheet
Bake in a preheated 400°F oven for 35-45 minutes or until 165°F and the skin is crispy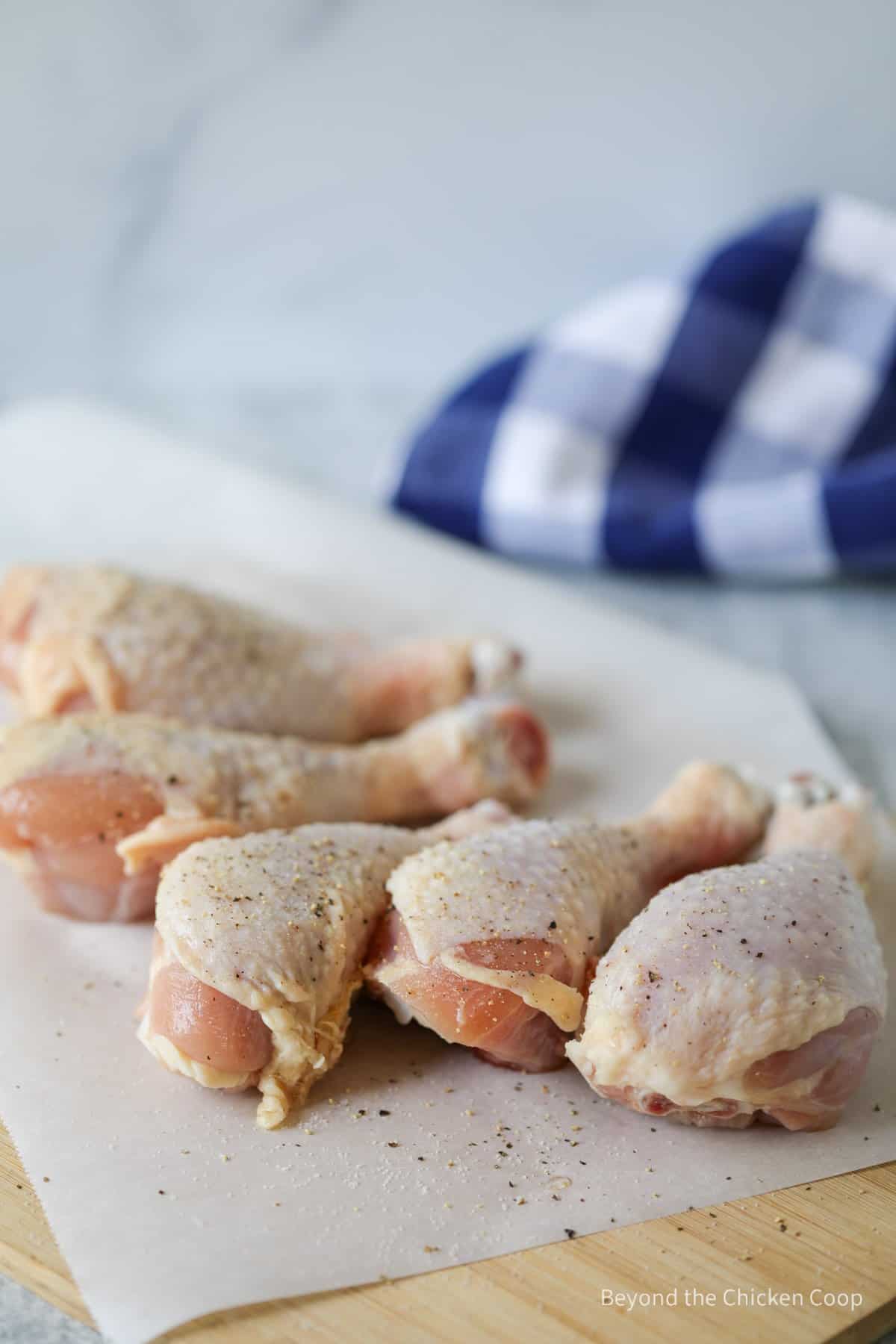 Brush all sides of each drumstick with BBQ sauce and return to oven for 10-15 minutes until sauce is thickened and just beginning to brown
Rest chicken for 5-10 minutes before serving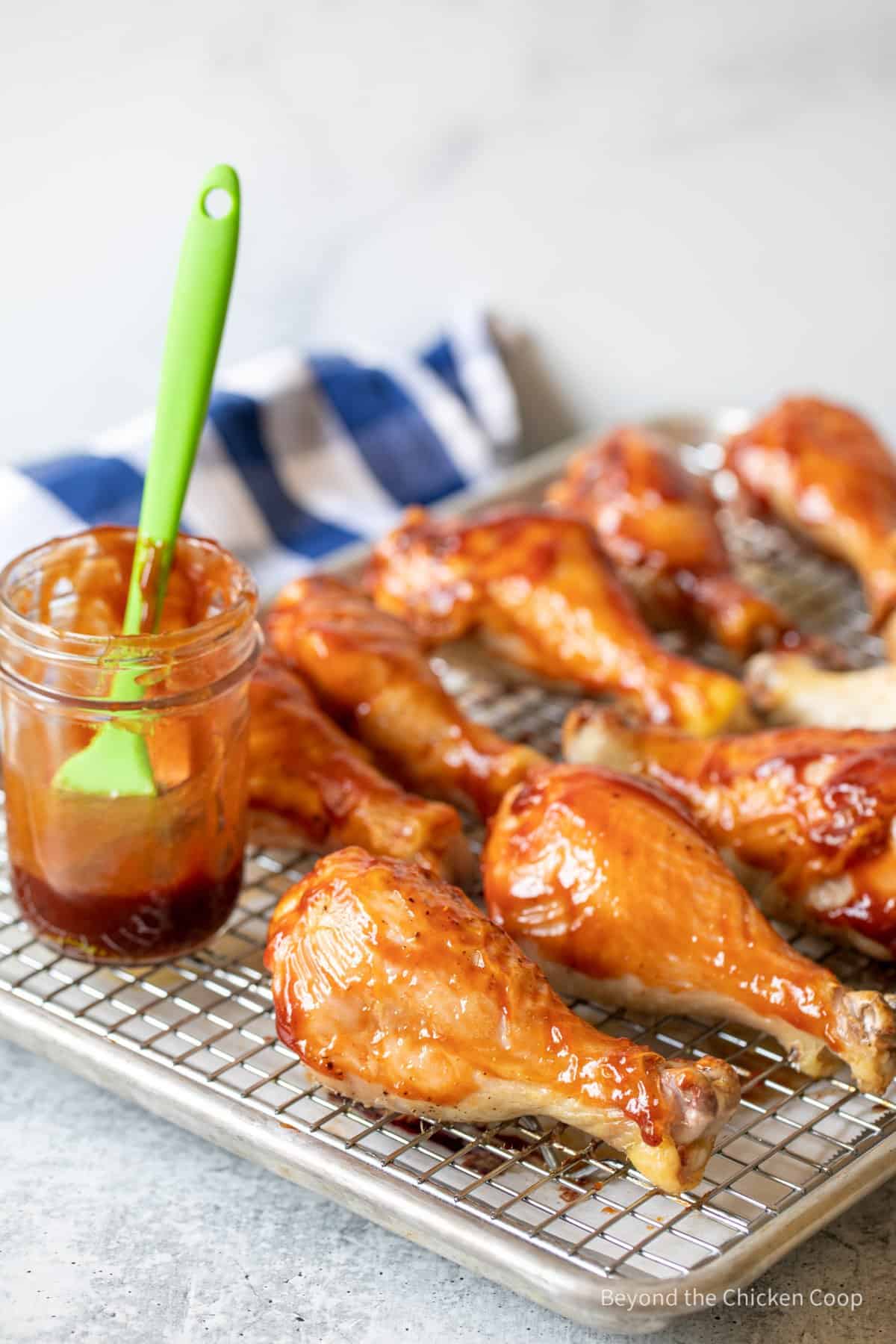 Recipe tips
Line your baking sheet with foil or parchment paper. This is optional but does help make cleanup a bit easier.
Be certain to lightly spray the baking rack with a nonstick spray
If a baking rack isn't available, just cook directly on the baking sheet lined with parchment paper. Be certain to flip the chicken halfway through the cooking time.
Chicken drumsticks vary in size. This affects the cooking time. For best results use an instant read thermometer to determine if the chicken is cooked through.
Cook chicken to 165-180°F
Packages of chicken drumsticks are often sold partially frozen. Be certain to fully thaw before baking.